Name: Rodolfo Vergara-Carrasco, Colombia
MSc student (2016-2018), Faculty of Arts, University of Miskolc, Miskolc, Hungary
Research Field: Social and human aspects of East-Central Europe
Current Position: Senior Spanish Editor, Universe Technical Translation
Part 1- A heart touching
First, I would like to ask from which country you come from and what is most important place to visit there and its importance?
​I am from Colombia. In my opinion, there is not a "most important place to visit" in my country because there are lots of sites with their own importance to travel to. If you want to be surprised by marvellous beaches (on both oceans), striking historical locations (San Agustín, Cartagena, Bogotá, Villa de Leyva…), or astounding natural landscapes (Chiribiquete National Park, Caño Cristales, Sierra Nevada del Cocuy, Tayrona National Park…), all of this can be found in Colombia.
How did you decided to study in Hungary and specially at the University of Miskolc?
Well, I have always been an enthusiast of European history. After receiving my bachelor's degree in History, I was determined to continue my training abroad in a research field very little known in my country: East-Central Europe (a region whose geographical and historical boundaries are so difficult to establish) and the Balkans. I was fascinated by the historical path of the "other half of Europe". So, I started to​ seek and apply to different master programs in Europe. Among them, I found out one in particular: Master in Central European Studies, offered by the University of Miskolc under the Stipendium Hungaricum Program. The curriculum seemed very attractive to me and I decided to apply. I was accepted and, a few months later, I was landing in Hungary and beginning this wonderful experience.
Have you heard about Hungary before planning to study here?
​Sure. I have already familiarized with the country's history long before going there: the Celtic settlements during pre-Roman times; the Roman period (western half); the arrival of different Euroasiatic nomadic peoples: Huns, Avars, Bulgarians (among others) and, finally, Magyars; the foundation of the Hungarian kingdom and its demise under the Ottoman onslaught; the Habsburg period; and the convulsing 20th century (including two world wars, the brief Soviet republic and the ensuing Horthy's regency, the Communist period and the current democratic regime). This troublesome, fascinating historical path was a decisive motivation to deepen this knowledge in situ.
What was your first reaction after landing in Miskolc? What were you excited about and/or nervous about after reaching Miskolc?
Well, I was excited and amazed. It was a dream come true, both the fact of being in Europe and the opportunity of studying there. I was also exhausted, after taking three fights and a train trip for almost two days!
What do you like the most about the Miskolc? What was your favourite travel experience in Hungary? Did you find any cool places that you weren't expecting?
Miskolc is a calm, nice little city. Its downtown, although somewhat deteriorated, has a beautiful architecture. Also, there is a lot of nature in places like the university campus, Miskolctapolca and Lillafüred.
I would say every trip I made within Hungary was amazing: the shores of Lake Balaton in winter; the multiple castles; the wineries around Eger and the Tokaj region, the beauty of towns like Eger, Tihany, Köszeg, Sárospatak, Sátoraljaújhely… and, of course, the magnificent Budapest.
How did the study in Hungary and the at the University of Miskolc affect your future career path? What is one difference between education in your country and education in Hungary?
I would say that the educational background I acquired in Hungary has considerably contributed to my further career path since then. Although I am not currently working strictly in my profession (as a historian), the fact of having an international degree helped me to get the job I have got nowadays.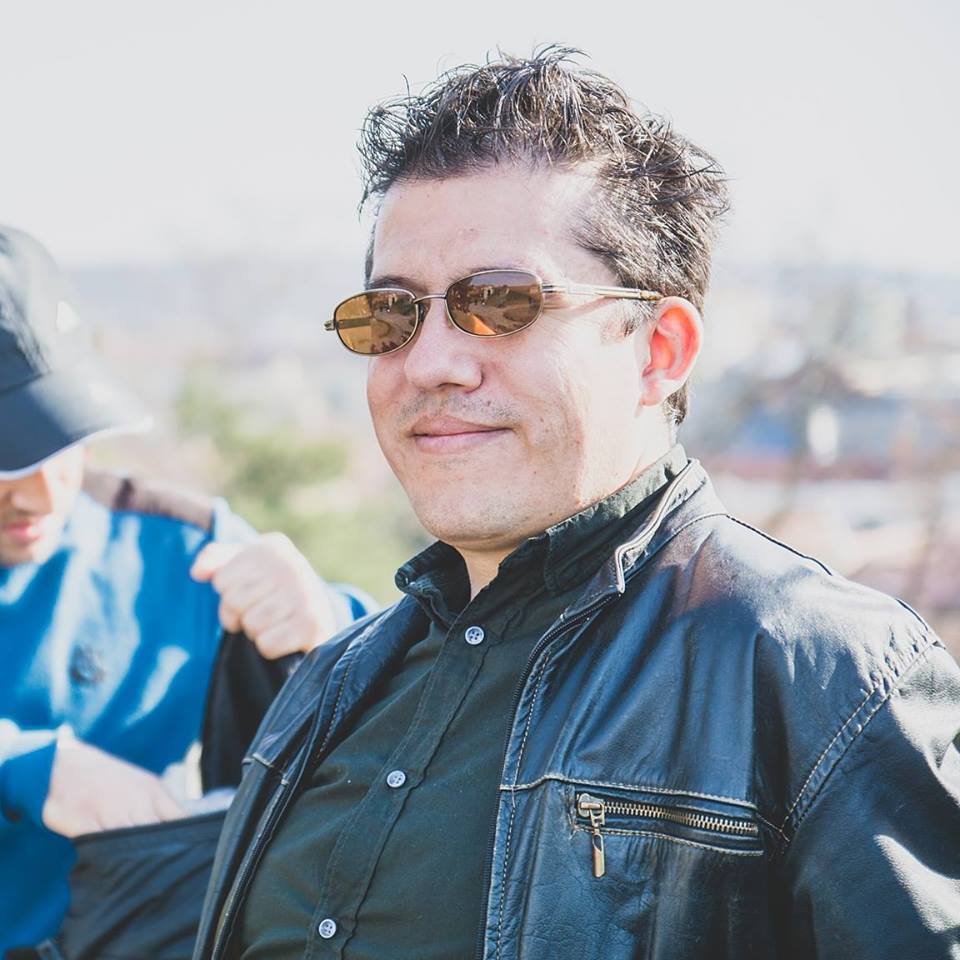 Tell me about your favourite Professors at the University of Miskolc. What do you like about them?
​Well, I will not give names (out of respect for others). Nevertheless, I can say that some of them possess admirable qualities: deep knowledge, ability to transmit it, and thoroughness.
What is one part of Hungarian culture that you are excited to share? What was the most interesting thing you learned about the Hungarian culture?
​I would say the most immediate aspect of Hungarian culture with which I came in contact was gastronomy. I only keep in mind some of the dishes (Hungarian language is a quite difficult one!), such as csirkepaprikás, gulyás, lángos, and kürtőskalács.
What do you like most about Hungarian People?
​In general, most of Hungarians I have met are nice, friendly people. I have always feel very welcomed and well treated by them.
When you were studying for a test or final exam during your university, did you preferred to study by yourself or with a group of friends?
​Usually, I studied by myself.
Describe your best Hungarian friend and International friend. How is he or she similar to you? How is he or she different?
​It's a difficult question. To put it shortly, both of them are nice, easygoing, good-hearted people with whom I shared unique moments. I would like to think I have the same qualities.
Were you involved in any volunteering activity in Miskolc during your studies or your Hungarian stay? If yes, Tell me about your volunteering experiences. Do you feel it is important to be involved? How does it help students to build skills for the career?
​Not really.
Was there anything unique about studying at the University of Miskolc? How would you describe study at the University of Miskolc in five words?
​One of the best experiences of my life!
What are some suggestions or advice you would like to share with foreign students coming to the University of Miskolc, Miskolc, Hungary for study?
​Meet tons of people, Hungarians and non-Hungarians as well: You can learn a lot about their cultures and acquire a more open mind. Try to travel as much as possible: there is a lot of astonishing marvels to see in Hungary and Europe! Take advantage of your studies and learn as much as you can. Put a brave face to the problems and inconveniences you might have, and consider them as a lesson to learn something new about yourself. In other words, enjoy this opportunity the best you can!
Describe in brief about your experience at the University of Miskolc and Miskolc city.
​It was a wonderful stage of my life, full of awesome, unique experiences: a lot of learning in my study field, marvellous people from all over the world, plenty of parties, delicious meals, walks by the beautiful surroundings and landscapes (Lillafüred, Miskolctapolca, the Bükk Mountains…), outdoor meetings, lots of travelling within Hungary and to other European countries…
Random!!! Interesting questions:
Best Hungarian foods- Csirkepaprikás, gulyás, lángos, kürtőskalács, and many others whose names I do not remember.
Favourite Hungarian words- Magyar, család, sör, finom, egészségedre
Best Restaurants, Coffee shops or Bar that you are missing in Miskolc- Kispipa, Grizzly, Café du Boucher, Café Frei, Stamp…
Favourite leisure spot in Miskolc- The Szinva Terrace
Favourite leisure spot at the University of Miskolc- Uni-Café
Best Hungarian friend – Adrienn Bencze
Best International Friend- Pablo Echevarria
Favourite Hungarian cities- Budapest, Tihany, Eger, Miskolc, Kőszeg …
Miskolc attractions or places you would recommend for visiting-
Miskolctapolca, Lillafüred, Diósgyőr Castle, Szinva Terrace…
What is the most that you are missing from Miskolc, Hungary – The town itself and the friends I left behind.
What special gift you usually suggest buying from Hungary for parents, friends or relatives? Anything special from Miskolc? - A good bottle of Hungarian wine.
Favourite quotation that influence you- Do not do to others what you would not want them to do to you.
Best Shopping Place in Miskolc- Miskolc Plaza
Best street of Miskolc- Széchenyi utca
Your favourite city festival- Jameson Cinefest
Best partying place in Miskolc- Stamp club
Part 2 - An inspirational and motivational
If you had to choose just one word to describe yourself, what word would you choose? How would your best friend describe you?
I would use three words: A nice person.
In what way do you assess the success? How did you find your definition of success? What is it?
From my personal point of view, success means happiness - that marvellous state of mind which comes from your very deep inside- and wisdom to humbly enjoy your good times and face your dark ones, seeing in both a lesson from which you can learn something for your life and personal growing.
What is the one thing that motivates you in personal and professional life?
Travelling and all that it implies: visiting different countries, enjoying the natural/artificial wonders each place can offer, meeting people from different cultural backgrounds, tasting gastronomical specialities and drinks…
Tell me what sparked your interest in pursuing master's degree in Central European studies or your research field.
I have been attracted to discovering the world ever since I can remember. Since I was a small child, I avidly began to study a reference publication called World Almanac. It was an open window that allowed me to learn about the countries, their currencies, their capitals, their flags, their geography, and above all things, their historical synopsis. As years went by, this curiosity turned to a fascination to understand the functioning and the becoming through time of human societies, which led me to graduate as a historian. In particular, the studies on Central and Eastern Europe have captivated me for a very long time. A subject that has had the greatest impact on me has been the German expellees' question, due to the high human cost it entailed as well as the almost complete lack of knowledge of this event in Colombia. My fascination reached such a degree that I decided to deal with this topic in my B.A. thesis despite different difficulties.
What are your life struggles which leads you to success?
I will speak about a particular situation. After finishing my studies in chemical engineering in 2003, I felt absolutely dissatisfied and disappointed, lost and professionally aimless. I have already discovered that my thing was history. Some years went by and, finally, I had my chance to begin studies in this new field of knowledge. I put all my effort to it. At that time, in my mid-thirties, I had to work and study simultaneously to pay for my tuition fees and my own support. It was hard but I do enjoyed the school and appreciated the opportunity I had. Finally, I could graduate successfully. What I learnt with this experience is that if you are really passionate about something in your life, you must do everything you can to achieve it.
Are you passionate about something, if yes then what is it?
Besides history, traveling is my other thing. I think it's one of the most enriching experiences you can enjoy. I do it every time I can.
Do you have any interest in playing a sport or joining a club? If yes, which game or club?
Recently, I discovered the virtues of cycling. It's a both demanding and rewarding sport. Also, I like to play table tennis.
What types of qualities do you think are important in a leadership at workplace? Have any of your personal experiences helped you to become a good leader?
In my opinion, a good leader must be somebody who really knows who he/she is, is aware of his/her own strengths and weaknesses, recognizes both of them, and learns how to assertively motivate each staff member to reach his/her unique potential.
What kind of decisions do you think is really tough to make?
I think the ones applied to moments of your life that demand radical changes (because those points in time have become unbearable) and, at the same time, imply to give up things/persons/situations you are very attached to.
Who was the most influential person in your life? And state us the reason.
In my case, it would be unjust to mention a single person because I have been very lucky to count on different people as support, inspiration and example. First and foremost, my parents and my family because of their learnings of discipline, commitment, passion for knowledge, unconditional love, high values and ethics. Also, many excellent friends have come to my life; each one of them in his/her own way have brought to my life memories, good moments and shared experiences that, by themselves, are life lessons.
Tell me something about your hobbies. What types of activities or hobbies do you enjoy outside of work
​ Well, I have already mentioned my fondness for cycling, tennis table, travelling and history. Additionally, I also love hiking,going for long walks, dancing (merengue, salsa), meeting with friends, watching movies and series…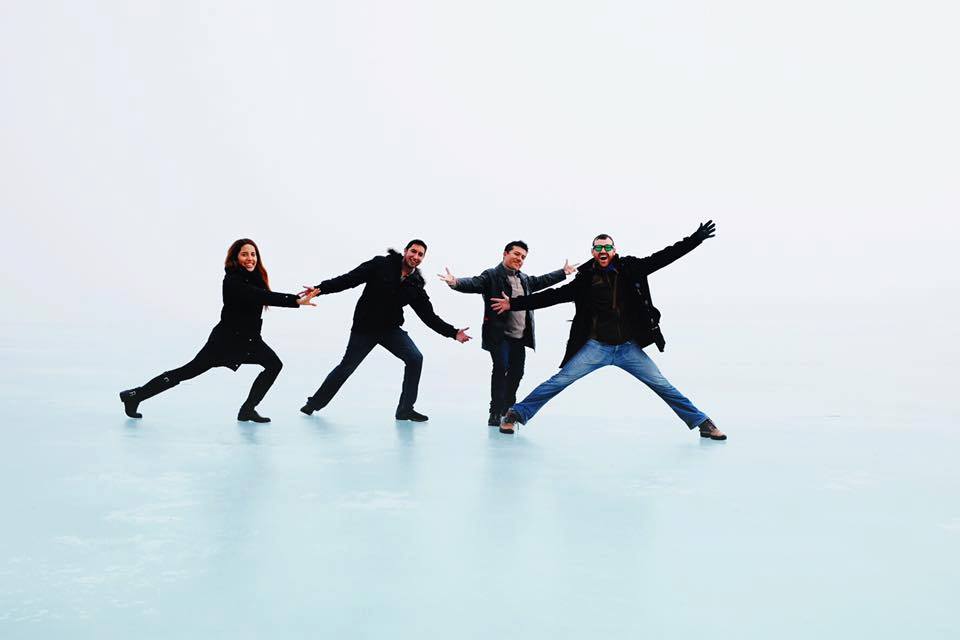 Which is your favourite movie? Any movie, which you like and that inspired you to do something?
Ufff, I have a lot of favourite movies: Contact; The Big Fish; Divided We Fall; Good Bye, Lenin; The Sea inside… Particularly, I have been very fond of four different franchises of Star Trek (The Next Generation, Deep Space 9, Voyager, Enterprise) because of the vision of human society they try to portrait, reflected in the complexity of the main characters, as well as the different situations they have to face and the difficult decisions derived from all of it.
What are your strengths and weaknesses?
I considered myself a nice, easygoing person who firmly believes in responsibility, ethics and honesty as guiding principles for all aspects of life. I can be a very good, reliable, loyal friend, willing to care and listen. By the other hand, the analytical trends I have been showing from youth, plus the excellent education I had the fortune to receive, have allowed to cultivate a reflexive thinking that has been very useful to solve problems and achieve goals.
Part of my dark side derives from these analytical trends. Sometimes, I suffer from paralysis by analysis, tending to think too much and act much less. I can be too much rigid, expecting that the world should work according to my own set of rules and parameters, leaving aside other ways to concibe reality and undergoing the subsequent consequences of it (including certain intolerance and frustration).
Where do you see yourself in 5 years?
I have no idea. Paraphrasing Edgar Morin, life is an ocean of uncertainties with a few archipelagos of certainties. I am learning to trust life and hope for the best, especially when my own expectations are not fulfilled. Wherever I will be, I aspire to keep cultivating myself and becoming a better person each time.