Name: Khatuna Buchashvili, Georgia
MBA student (2015-17), Faculty of Economics, University of Miskolc, Miskolc, Hungary
Current Position: Information Security and compliance officer
Arrival in Miskolc
How did you decided to study in Hungary and specially at the University of Miskolc?
I have checked scholarships for Master's degree, just as I've finished my bachelor's degree at Ilia State University. Accidentally found Stipendium Hungaricum and applied for it.
Have you heard about Hungary before planning to study here?
Only have heard about Budapest.
What was your first reaction after landing in Miskolc? What were you excited about and/or nervous about after reaching Miskolc?
I was a bit excited about new experience after landing as it was my first-time leaving home for such a long time.
What do you like the most about the Miskolc? What was your favourite travel experience in Hungary? Did you find any cool places that you weren't expecting?
I liked the atmosphere and that it was small and cozy city with lots of mixed nationalities and also easy to walk around, even though some people did not speak good English there.
How did the study in Hungary and the at the University of Miskolc affect your future career path? What is one difference between education in your country and education in Hungary?
I 've developed a lot and became more open to new opportunities and accepting challenges. I can say that studying in Hungary differed at that period of time when I was studying there as for me attitude there was different then at out universities.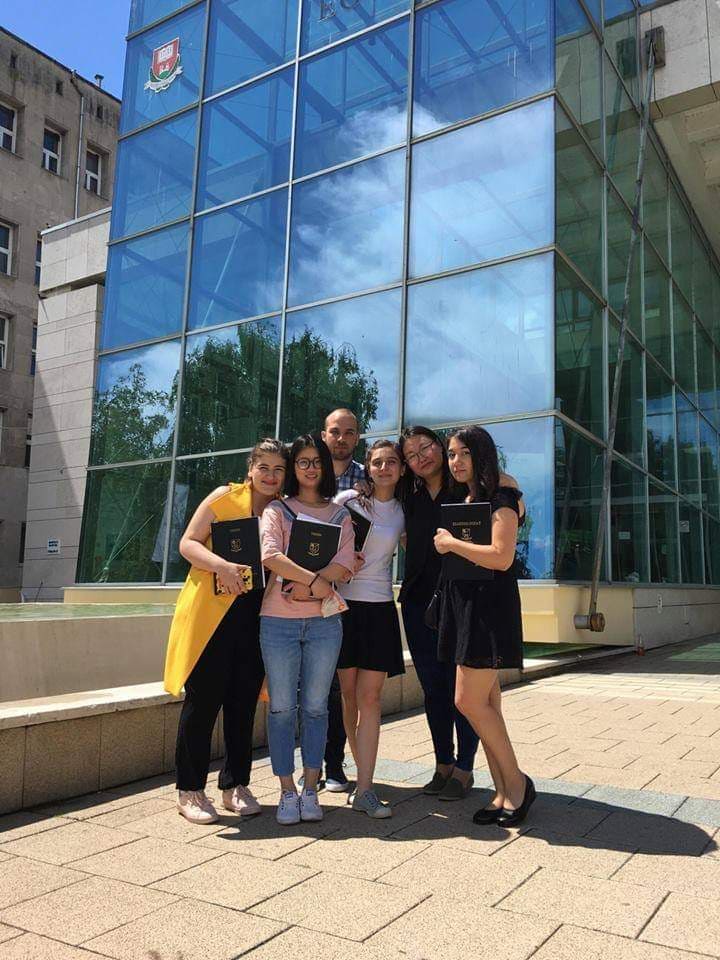 Tell me about your favourite Professors at the University of Miskolc. What do you like about them?
Actually, I cannot name my favourite professors, but they all tried to give me maximum support. They were not only professors for me, but also some level of mentors and friends. They also had fun with us when it was time to and that is what I liked about them.
What is one part of Hungarian culture that you are excited to share? What was the most interesting thing you learned about the Hungarian culture?
I did not know that Hungarian people also make wine like Georgians and also love embroidery.
What do you like most about Hungarian People?
They are open and are really smart.
When you were studying for a test or final exam during your university, did you preferred to study by yourself or with a group of friends?
I preferred to study by myself
Describe your best Hungarian friend and International friend. How is he or she similar to you? How is he or she different?
My best Hungarian friend is similar to me with her ability to overreact to things, but also her attitude, very hard-working and open-minded. I cannot remember too much difference, but we sometimes preferred different movies, but that were individual thins.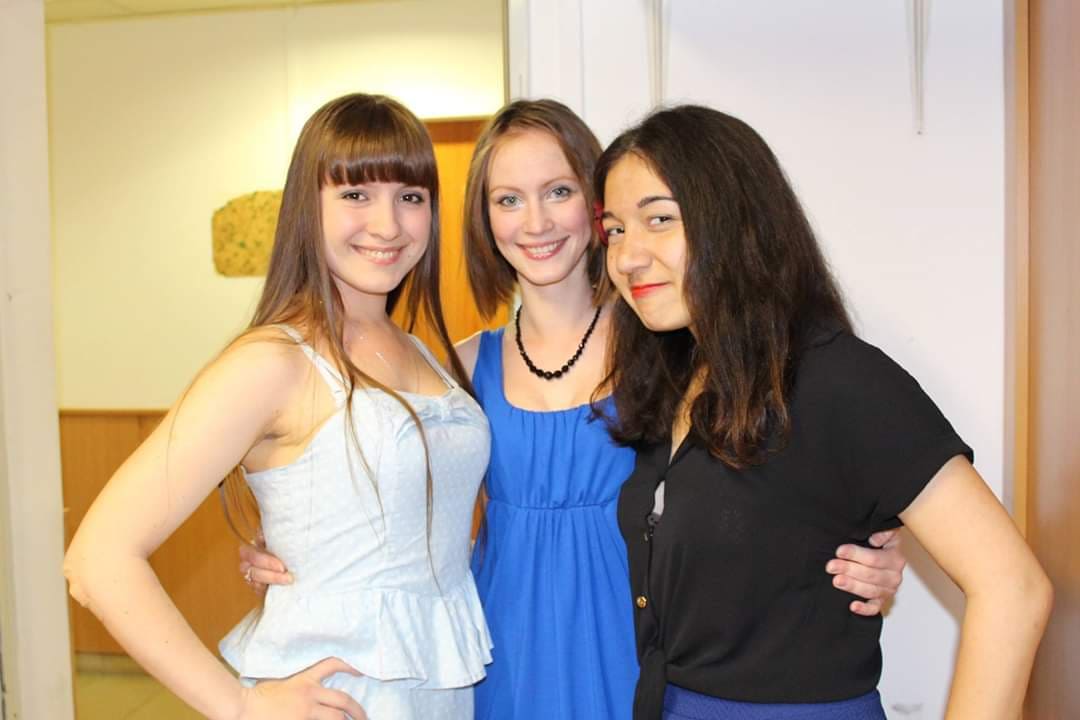 Were you involved in any volunteering activity in Miskolc during your studies or your Hungarian stay? If yes, Tell me about your volunteering experiences. Do you feel it is important to be involved? How does it help students to build skills for the career?
No, I have not as I have been working in parallel with my studies.
Was there anything unique about studying at the University of Miskolc? How would you describe study at the University of Miskolc in five words?
Exciting, Engaging, Fruitful, lots of experience, Colourful.
What are some suggestions or advice you would like to share with foreign students coming to the University of Miskolc, Miskolc, Hungary for study?
Try to be maximum open to new experience, visit lots of places and travel. Never hesitate to ask for help if you have any issues and ask more and more questions.
Describe in brief about your experience at the University of Miskolc and Miskolc city.
Miskolc is a small city, also green and cosy to leave if you want to rest from every day big city life. University of Miskolc is a good place to study and professors are a great support.
Any funniest moment wants to share about your stay in Miskolc?
Maybe one of the moments was I first time tried Pottyos ice cream in McDonald's in winter. Since then I am eating ice cream in winter.
Food for thought!
Best Hungarian foods- 'Pöttyös'
Favourite Hungarian words-Igen, Finom.
Best Restaurants, Coffee shops or Bar that you are missing in Miskolc-Coffeeshop company Miskolc, Abszurd
Favourite leisure spot in Miskolc-Lillafüred
Favourite Hungarian cities-Budapest, Miskolc
Miskolc attractions or places you would recommend for visiting- Lillafüred Forest Train, Hámori Lake
What is the most that you are missing from Miskolc, Hungary– Atmosphere and people
What special gift you usually suggest buying from Hungary for parents, friends or relatives? Anything special from Miskolc?Embroidery, Chocolates, Hungarian wine.
Favourite quotation that influence you- "A child becomes an adult when he realizes that he has a right not only to be right but also to be wrong."
Best Shopping Place in Miskolc- Miskolc Plaza
Best street of Miskolc- Miskolctapolca
Your favourite city festival- CineFest Miskolc
Best partying place in Miskolc- Rockwell
Stairs to success
First, I would like to ask from which country you come from and what is most important place to visit there and its importance?
Georgia, Tbilisi. Most important place in Georgia is Freedom square.
If you had to choose just one word to describe yourself, what word would you choose? How would your best friend describe you?
Hard-working. I suppose she would use the same word.
In what way do you assess the success? How did you find your definition of success? What is it?
I try myself in different sphere and constantly learn something new.
What is the one thing that motivates you in personal and professional life?
Opportunities to develop.
Tell me what sparked your interest in pursuing a career in the field of Mechanical engineering or your research field.
As I 've finished Bachelor in Business, this has sparked my interest.
What are your life struggles which leads you to success?
Workplaces in Georgia are often unsteady and unstable, but this also never stops me, and I suppose I finally found my path in the company that appreciates my work and attitude.
Share any biggest disappointment in your life. How did you tackle it?
My biggest disappointment was when I was not accepted to risk and compliance department in bank where I was working as consumer finance desk officer as I did not have enough experience. This did not stop me, and I still continued to learn till I became compliance officer in the brokerage company FIXI plc.
Are you passionate about something, if yes then what is it?
I am passionate about travelling and finding out new places, also getting to know new people so that I learn from them something new.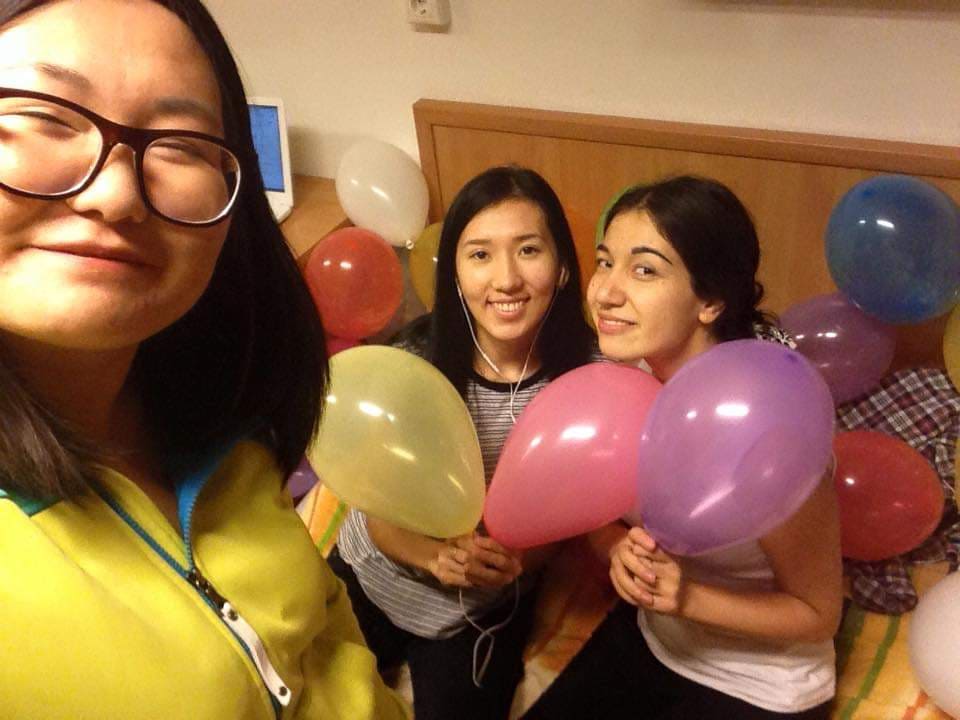 Do you have any interest in playing a sport or joining a club? If yes, which game or club?
Playing tennis most likely.
What types of qualities do you think are important in a leadership at workplace? Have any of your personal experiences helped you to become a good leader?
I think empathy needs to be in place in order to be a leader and also ability to motivate and keep people engaged.
What kind of decisions do you think is really tough to make?
For me, whenever I have a choice between more than two things, it is hard to make decision.
Tell me something about your hobbies. What types of activities or hobbies do you enjoy outside of work?
Watching movies, listening to music, walking on food, hula hoop, drinking coffee, travelling.
Which is your favourite movie? Any movie, which you like and that inspired you to do something?
My favourite movie is the Girl in the Spider's Web. This type of person the main character always keeps me inspired.
What are your strengths and weaknesses?
I can be too critical of myself. A pattern I've noticed throughout my career is that I often feel I could have done more. Earlier in my career, this led to burnout. One solution I've implemented is to actively pause and celebrate my achievements. Not only has this helped my own self-esteem, but it has also helped me genuinely appreciate and recognize my team and other support systems. My strength is that I always can find positive sides and have energy to go on.
Where do you see yourself in 5 years?
Professional with experience in information security and compliance; also, might be that I can requalify as an auditor in those spheres.